Amira Al-Jiboori
Amira is a co-founder/executive committee member with primary roles of music/creative coordination, public relations, and finance.  During the week she is a physical therapist and clinical manager of an outpatient physical therapy clinic in Broken Arrow.  She also plays percussion for Casii Stephan and the Midnight Sun. She is an ambassador for the Broken Arrow Chamber of Commerce, has volunteered at events such as the Route 66 Marathon and Blue Whale Comedy Festival, and has been privileged to play percussion at festivals such as Oktoberfest and Tulsa's Great Raft Race. Her other passions include playing tennis competitively, volunteering for the Oklahoma Physical Therapy Association, and perfecting her barista skills. Amira is a native Tulsan. She is excited to be a part of MisFEST to shed a much-deserved spotlight on the diverse female talent in the region, to continue highlighting Tulsa as a destination for music events and festivals, and to support the great festival benefactors, the YWCA of Tulsa and River Parks Authority.
Casii Stephan
Casii Stephan is on the Executive Committee and questions whether she should be on it or not. She is a singer-songwriter and performs in Tulsa under the name Casii Stephan and the Midnight Sun. Between music, a day job and helping to put together MisFEST, her hobbies include sleeping, napping and daydreaming. She believes in MisFEST as a vehicle to bring female singer-songwriters together and loves that Tulsa is the city to host this.
Ryan Howell
Ryan is the token male of the group and current Events Coordinator for River Parks Authority. As, such, he's deeply involved with many of Tulsa's biggest and best festivals including the Linde Oktoberfest Tulsa, Folds of Honor FreedomFest 4th of July Celebration, the Blue Whale Comedy Festival, Tulsa's Juneteenth, and is the founder of BaseCamp Camping and Music Festival at Turkey Mountain. Because this is just not enough to keep him from boredom, Ryan is also a storyteller and stand-up comedian who grew up in Tulsa. In 2015, he was named "The Best Storyteller in Tulsa". His comical and entertaining stories have been featured in storytelling festivals around the state, onstage at the Tulsa Performing Arts Center, and National Public Radios' Tales from the South.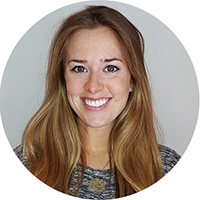 Mary Fencl
Mary is the Operations Manager for MisFEST and owns her own event planning company.
Always eager to get involved in any event and support Tulsa based projects wherever she can, she volunteered most recently to help organize the Great Raft Race after party.
After being married for 6 years, Mary and her husband are expecting their first child in March.
"Tulsa has an amazing community and we are always eager to help people follow their passions. MisFEST is a great opportunity to show this town what inspirational female artists we have in our own backyard and help support these amazing women and their talents!"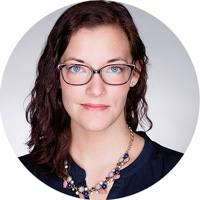 Tina Crouch
Tina is a social media manager from Tulsa, and running the social networks as part of the MisFEST committee. While not exactly musically talented, she loves both attending and working music festivals, usually as part of Social Media Tulsa. During the day, she works at CS3 Technology as well as The Bridge coworking space. You can usually find her reading a book or hanging out with some horses. Tina loves supporting all things local, especially fellow women and music!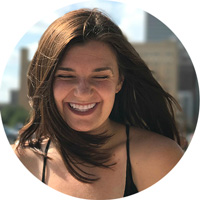 Hillary O'Dell
Hillary is this year's MisFEST Hospitality Coordinator and is especially excited to be joining this group of women (and man) continue to shed light on the talent Tulsa female artists have to offer. Hillary will be the first to tell you that she cannot carry a tune if her life depended on it, but music has always been her way to make sense of the world. She loves everything about music, so being a part of MisFest is an honor for her. During the morning, evening and wee hours of the day, she works as a Realtor in the Tulsa and Skiatook area. She has always been an advocate, so being back in her hometown supporting equally and music gets Hillary's juices pumping. She dreams of seeing and being a part this city's continued evolvement of community, diversity, culture and art. For fun, Hillary does anything and everything outside, snuggles with her chocolate lab and dreams and dreams and dreams.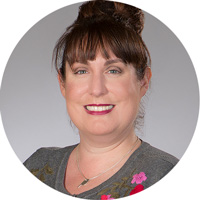 Sabrina Darby
Sabrina Darby is excited to be a part of MisFest 2018! A native of Tulsa, Sabrina has a background in the theatre and non-profit industries. She has worked with multiple local theatre groups as well as regional companies such as McCarter Theatre, Georgestreet Playhouse, and Playhouse on the Square. Sabrina currently works for the Tulsa Sports Commission where she helps to bring excellent amateur sporting events to Tulsa like Big 12 Wrestling and NCAA Men's Basketball, as well as local events like the Tulsa Federal Credit Union Tulsa Run. In her spare time she enjoys Netflix, graphic novels, and Dungeons & Dragons.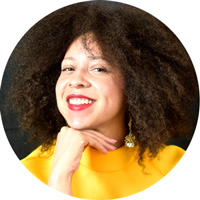 Chelsea Buczek
Chelsea Buczek is this year's Volunteer Coordinator. She is thrilled to a part of MisFEST and believes the festival is an extraordinary opportunity for women of the community. Chelsea is a freelancer working in social media marketing, while pursuing a degree in strategic communication. Her free time is spent at live music events and traveling.