Amira Al-Jiboori
Amira is a co-founder/executive committee member with primary roles of music/creative coordination, public relations, and finance.  During the week she is a physical therapist and clinical manager of an outpatient physical therapy clinic in Broken Arrow.  She also plays percussion for Casii Stephan and the Midnight Sun. She is an ambassador for the Broken Arrow Chamber of Commerce, has volunteered at events such as the Route 66 Marathon and Blue Whale Comedy Festival, and has been privileged to play percussion at festivals such as Oktoberfest and Tulsa's Great Raft Race. Her other passions include playing tennis competitively, volunteering for the Oklahoma Physical Therapy Association, and perfecting her barista skills. Amira is a native Tulsan. She is excited to be a part of MisFEST to shed a much-deserved spotlight on the diverse female talent in the region, to continue highlighting Tulsa as a destination for music events and festivals, and to support the great festival benefactor, River Parks Authority.
Casii Stephan
Casii Stephan is on the Executive Committee and questions whether she should be on it or not. She is a singer-songwriter and performs in Tulsa under the name Casii Stephan and the Midnight Sun. Between music, a day job and helping to put together MisFEST, her hobbies include sleeping, napping and daydreaming. She believes in MisFEST as a vehicle to bring female singer-songwriters together and loves that Tulsa is the city to host this.
Ryan Howell
Ryan is the token male of the group and current Events Coordinator for River Parks Authority. As, such, he's deeply involved with many of Tulsa's biggest and best festivals including the Linde Oktoberfest Tulsa, Folds of Honor FreedomFest 4th of July Celebration, the Blue Whale Comedy Festival, Tulsa's Juneteenth, and is the founder of BaseCamp Camping and Music Festival at Turkey Mountain. Because this is just not enough to keep him from boredom, Ryan is also a storyteller and stand-up comedian who grew up in Tulsa. In 2015, he was named "The Best Storyteller in Tulsa". His comical and entertaining stories have been featured in storytelling festivals around the state, onstage at the Tulsa Performing Arts Center, and National Public Radios' Tales from the South.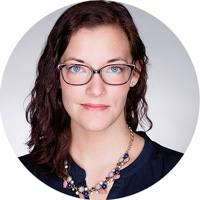 Tina Crouch
Tina is a social media manager from Tulsa, and running the social networks as part of the MisFEST committee. While not exactly musically talented, she loves both attending and working music festivals, usually as part of Social Media Tulsa. During the day, she works as a content marketing manager for a tour company. You can usually find her reading a book or hanging out with some horses. Tina loves supporting all things local, especially fellow women and music!
Mykela Krieg
Mykela is excited to return to MisFEST once again as this year's Stage Manager. Her experience in video production and live events stems from her role as Vice President of TCM Creative, a production company based in Tulsa. Her "bossypants" personality, on the other hand, began much earlier. Few things make Mykela come alive more than a golf cart and a megaphone, but she also enjoys a strong cup of coffee and getting lost in a good book.
Jordan James
Jordan James is this year's VIP Experience Coordinator. She is a barista, Payroll Specialist, and go-to source of all information at Shades of Brown Coffee and Art. She additionally works in freelance editing and copywriting. Both of these endeavors support her truest passions of hanging out with her cat and writing stories. She has also worked in artist hospitality for Living Room Tulsa. She is not a musician but considers herself a member of the "music adjacent" culture in the city.
Danielle Unruh
Danielle Unruh is the Arts Installation Coordinator for MisFEST. She and her husband co-own Fair Fellow Coffee in Tulsa, OK. She also serves on the board for the Kendall Whittier Main Street of Tulsa. She is passionate about championing artists, specifically female artists.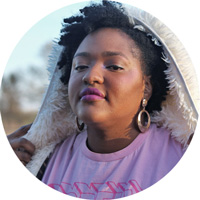 Desiree Yearby aka Dezzgotsteeze
Many refer to her as the Queen of Oklahoma Hip Hop. She's earned the title by intentionally being active in the scene for 12 years and always making herself an available resource for artists in the community. Desiree Yearby, aka Dezz, aka Dezzgotsteeze staked her claim as a cultural ambassador at the age of 16 when she joined The Puzzle People creative collective. host various musical events, manage social media, and serve as a consultant to some of Oklahoma's most influential creatives. Dezz doesn't stop there with her diverse set of interests. She flexes her voice for local publications including her own blog (gotsteeze.net), throughout the US as speaker at conferences and has been a favorite for local hip hop radio shows and podcasts alike. Currently an adjunct professor at ACM for Social media.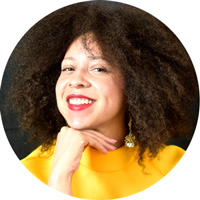 Chelsea Buczek
Chelsea Buczek is this year's Volunteer Coordinator. She is thrilled to a part of MisFEST and believes the festival is an extraordinary opportunity for women of the community. Chelsea is a freelancer working in social media marketing, while pursuing a degree in strategic communication. Her free time is spent at live music events and traveling.